Room 8- Year 3
They say, time flies when you're having fun and this certainly happened in Room 8. The students had many opportunities to learn using games, co-operative learning, technology and art.
One of the highlights this semester was a visit from the Easter Bunny. The students spotted him in the bushland and were delighted that he had left chocolate eggs for them to find.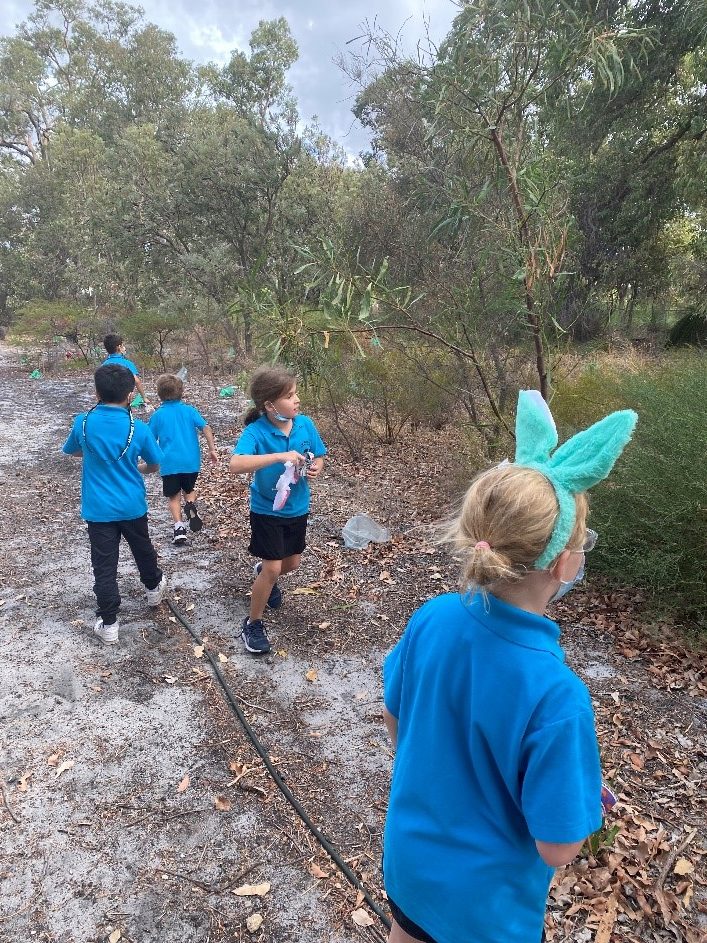 Another highlight was our visit to Scitech, where the students were engaged in a turbine making workshop, a visit to the Planetarium and some free time to explore some of the exhibits independently.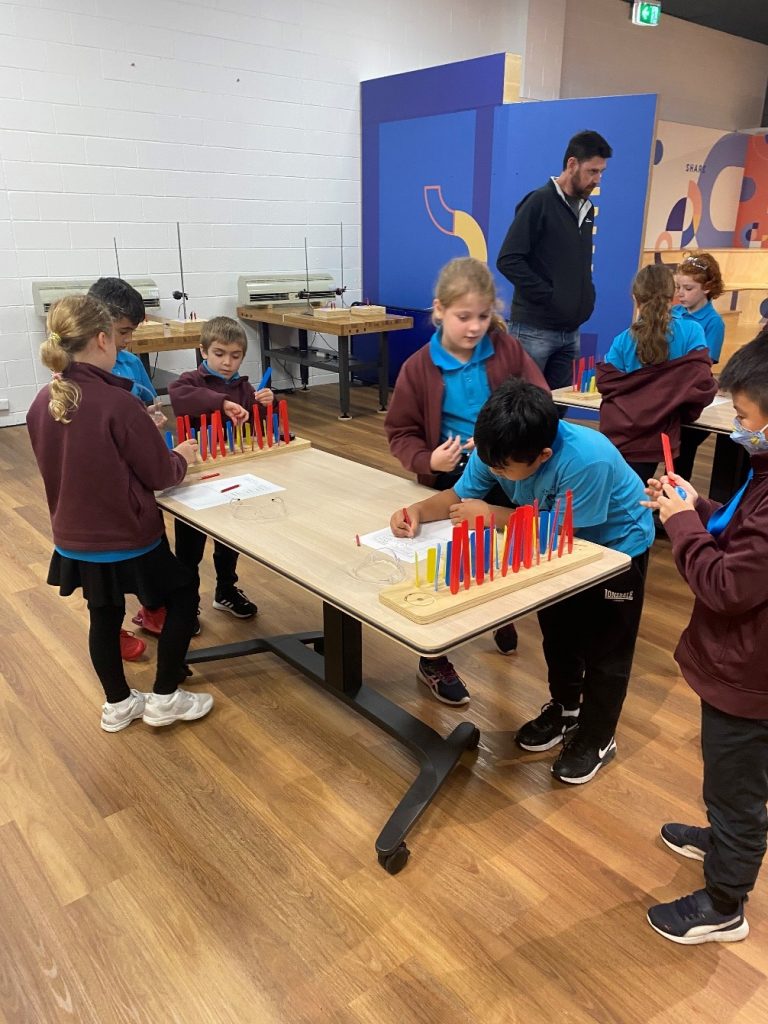 The students also enjoyed the mask making activity as part of the HASS program and loved recreating artwork inspired by Badger Bates.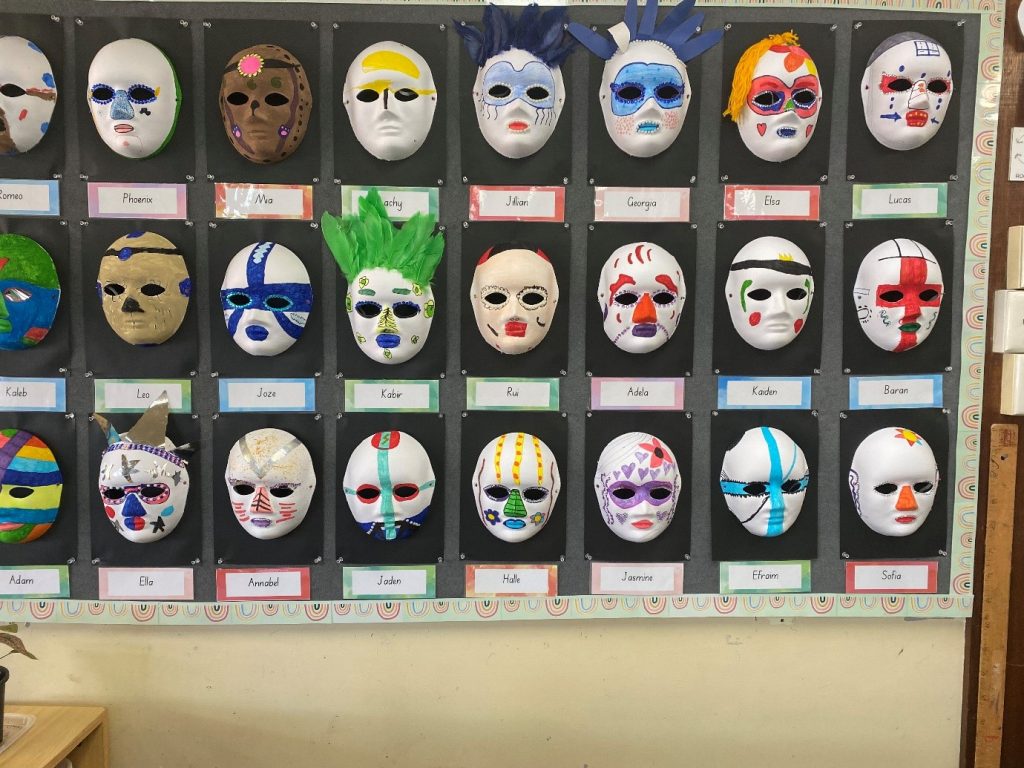 Mrs Sallie