Room 12- Year 2
Room 12 has had a great start to the year.  Our classroom and learning activities are structured following the Kagan Cooperative Learning Strategies model and methods.  The students are having a lot of fun and are successful in their learning because they are working together, interacting and supporting each other in a very positive way.

Already the students have learnt about Australia Day and Chinese New Year celebrations and have done some amazing art work.  We are now learning about how people lived in the past and making comparisons with the present.  In term 2, Years 1 and 2 students will visit Peninsula Farm to consolidate their knowledge and understanding of how early settlers lived.

In Mathematics we have been focused on place value, addition, number facts, number stories and are now developing our knowledge of number patterns with skip counting.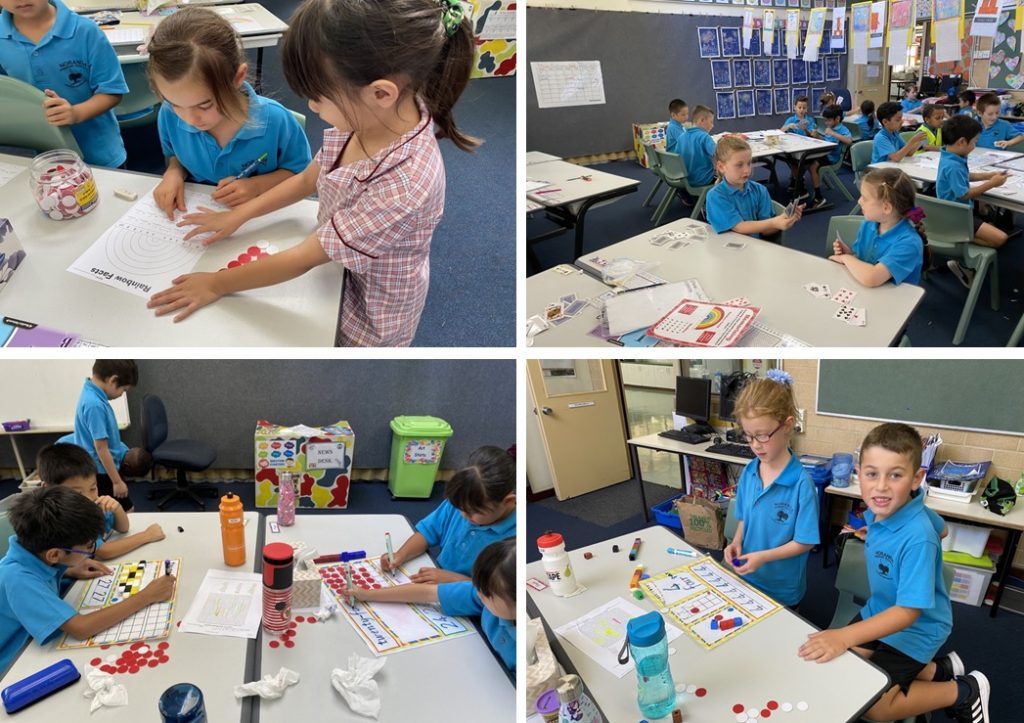 Procedure and report writing will be covered in Term 1. Our class made delicious sandwiches following step-by-step instructions in Week 3 and then wrote down the procedure in order. Over the next few weeks' students will be researching information on the iPads and writing animal reports with what they have found out. The writing is aligned with the Science and STEM topic this term.
Mrs Fenwick and Mrs Bentall