Room 12- Year 2
Semester one in Room 12 was jam-packed with learning and fun! Students adapted well to their new class routines and now have them down to a fine art.
Our literacy rotations are a big part of most mornings. Students work in groups to complete activities that focus on different English skills such as grammar, reading strategies, writing, reading aloud and practising their spelling. There are four rotations that each last 15 minutes. Students love the mix of activities each morning and the responsibility it takes to keep themselves organised and on task. They have come a long way since beginning these rotations in Term One. Go Room 12!
In Room 12 we learn and consolidate new Mathematical knowledge and skills through hands on practise. I love giving student's the opportunity to apply their new understandings and seeing their face light up when they realise they've got an answer correct. Students have learnt many new skills in different Mathematic areas such as fractions, money, addition and subtraction, place value, mapping, 2D and 3D shapes and more!
Here's to a fun, brain-filling Semester Two!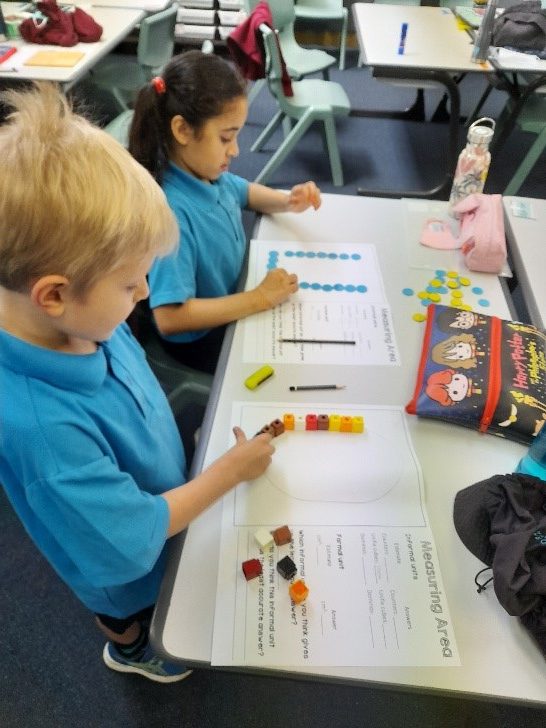 Miss Vowles