Room 12- Year 2
Room 12 has had a great start to the year.  The students have a lot of fun and are successful in their learning because they work together, collaborate and support each other in a very positive way.

Having a "hands on" approach to learning where children can apply and practise what they have learnt in the classroom is important for deep understanding.  The children in room 12 are developing their understanding of "persistence" (part of the You Can Do It program in health) through regular juggling sessions.  Not only does it give a brain break, but first-hand experience of "keep on keeping on" when faced with a challenge – in a fun way.
In Science, the children have been learning about water, in particular the sources of water.  These photos show the children making their own landscape in the sandpit, and then adding "rain" through using coloured water and a paper cup with holes.  They will observe how the water "runs off" the side and into a pretend river or channel."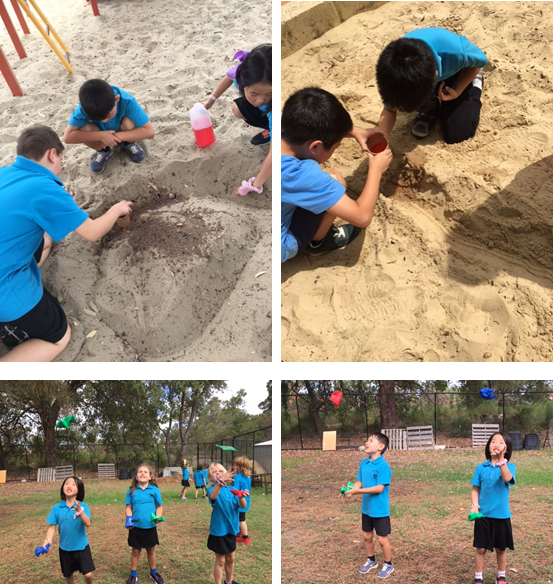 Room 12 has already attended two incursions this term.  During the first aid workshop, the students learnt how to check on a person's wellbeing and how to contact and relay information to emergency services if required to do so. The Start Smart money workshop addressed topics including identifying currency, the understanding between needs and wants, how to shop and how to save money and when to spend it. These incursions were both engaging and interesting to the students.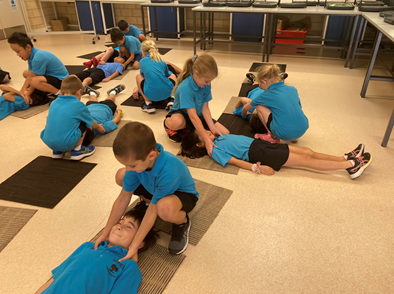 We are currently writing animal reports with the interesting facts the students have researched in information texts and on an iPad.  Next term the students will get creative and write their own stories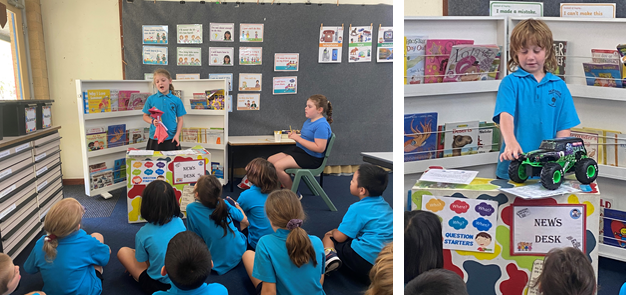 Mrs Fenwick and Ms Angell