Room 12- Year 2
Welcome to Room 12
Our mornings are filled with all things literacy! Students are engaged in explicit instruction of literacy concepts through our InitiaLit program, then apply and consolidate new concepts through rotation activities. Students have now become familiar with our new InitiaLit program and have worked hard to achieve some pleasing results.
This term we have begun our persuasive writing unit. Students have been introduced to the story book "Hey, Little Ant" and have begun to analyse the text structure. Students created their own story maps and used these to orally retell the story to their peers. Students will soon begin to look at the story structure in more depth, as well as some crucial language features of persuasive writing. At the end of our writing unit, students will produce a letter in an attempt to persuade the character in the story book. Will students persuade the character to squish the ant? Or will they persuade the character to let the ant go free?
Here's to a fun, brain-filling Semester Two!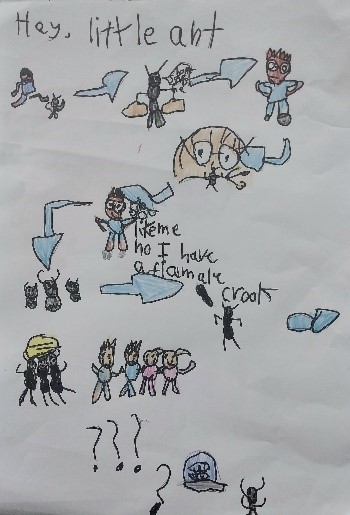 Miss Vowles