Room 10- Year 1/2
While 2022 has presented challenges across the globe, students in room 10 have thrived with lots of problem-solving activities. Make Your Boat Float was a STEM challenge the students eagerly tackled and had great success with.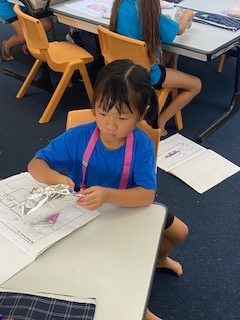 The tallest Tower challenge saw us students think outside the box. What makes a strong tower? How do we stop it from falling down? What materials can we use? This challenge saw students use every corner of the classroom and some very clever materials.
Learning how to write procedures led us to some old-fashioned fun! After watching Mrs Doherty make a cup and ball toy, students were required to sequence a series of pictures and sentences to show they understood the task. Only when this was completed were they allowed to attempt to make their own toy. These have amused us for hours and certainly put our fine motor skills to the test!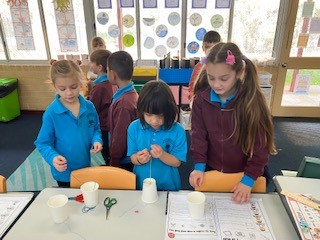 Mrs Doherty