Room 15- Pre-Primary
Room 15 Pre-primary have been learning about letters and sounds. We have made tiger toast when we learnt about the letter 'Tt". It was very yummy.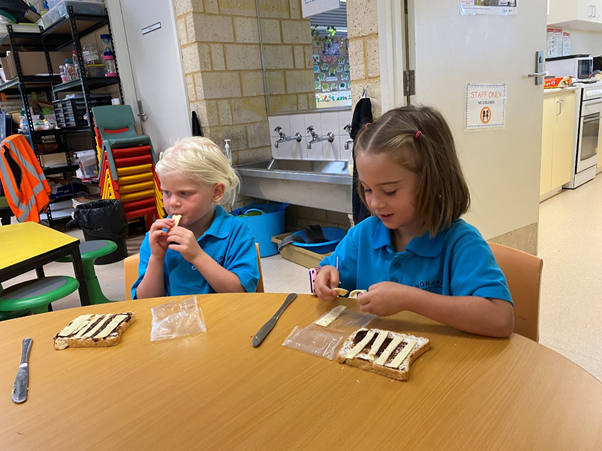 We are also learning about shapes. We can sort shapes and count how many sides and corners they have.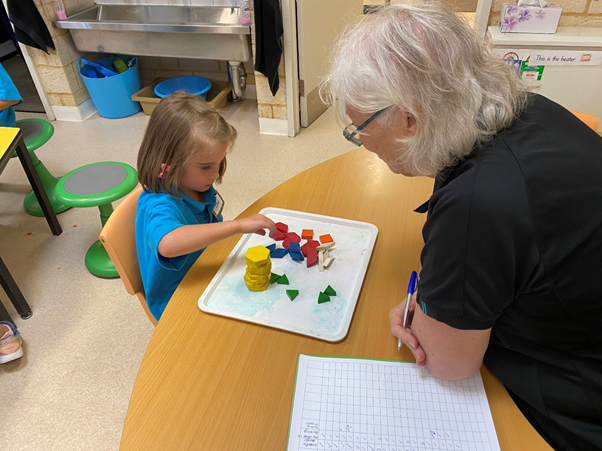 We love hanging around outside in the playground, one of our favourite things in Pre-primary is the monkey bars. We love our cosy reading book nook where we can relax in our camp chairs and enjoy reading stories.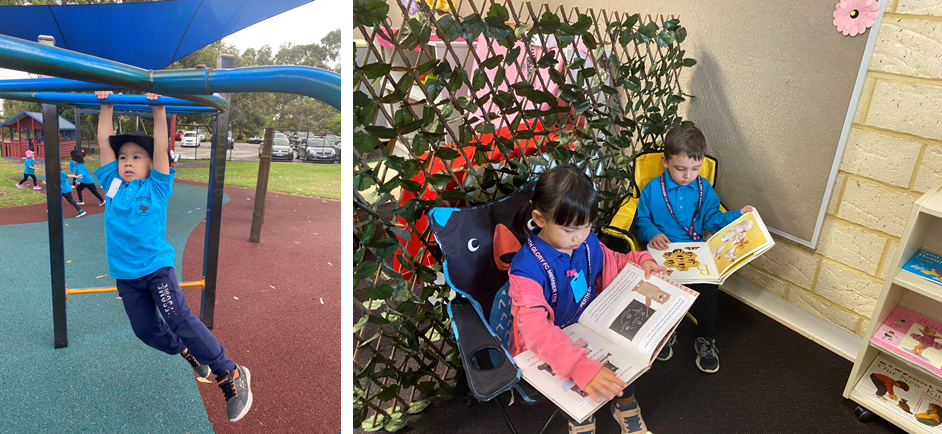 We have been learning about the weather. We investigated wind by using streamers and flags.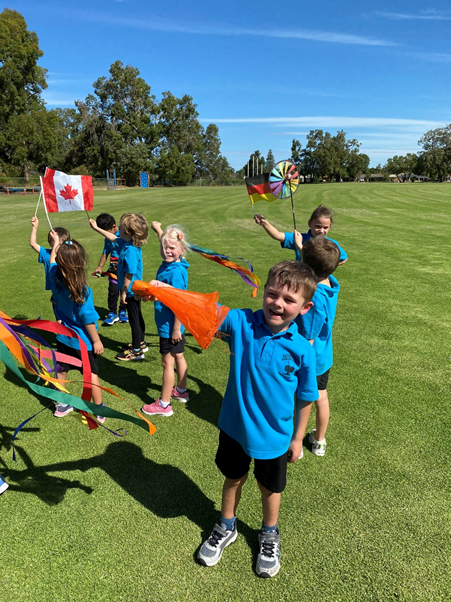 The green sheep from one of our books went missing. We followed clues all around the school to try to find him. Luckily the lovey ladies from the front office found our green sheep.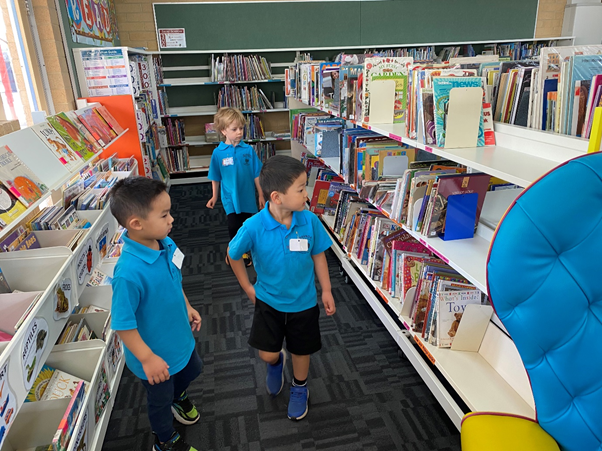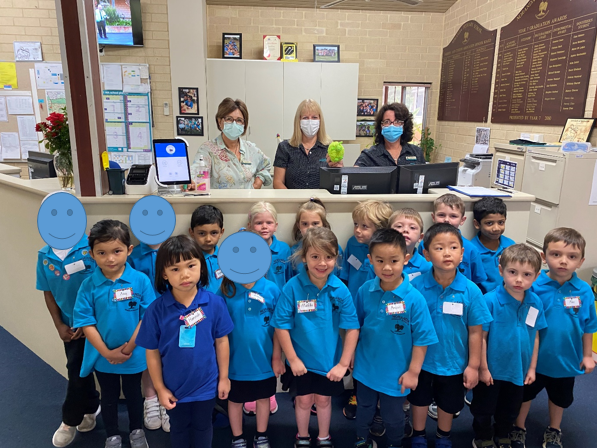 Mrs Sawyer and Mrs Nuttall