Room 7- Year 3
We had a very special visitor at the end of Term 3. Cr Filomena Piffaretti – City of Bayswater, Deputy Mayor visited the Year 3's to talk about our community. The students wrote newspaper articles as part of our writing program. Here are some incredible examples!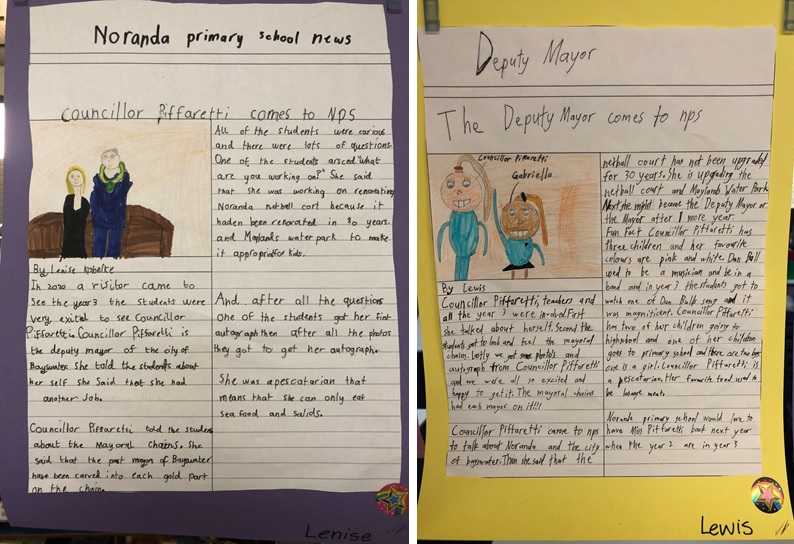 ---
We have had an exciting start to Term 1 in Room 7. We have started our Biological Science unit, Feathers, Fur or Leaves. We have learnt about the seven characteristics of living things and use the acronym Mrs Gren to help us remember them.
Movement
Reproduction
Sensitivity
Growth
Respiration
Excretion
Nutrition
Our Science program this term links in directly with our STEM project of creating an animal.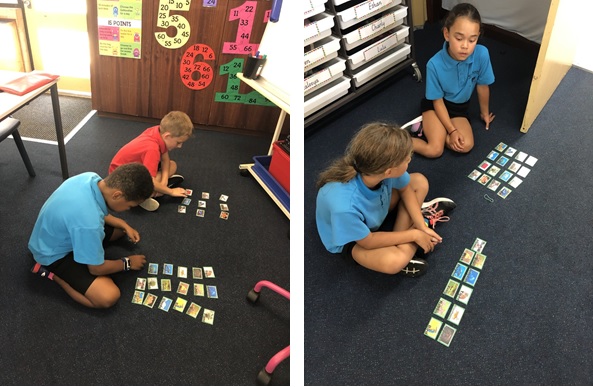 In writing we have been using the Seven Steps to Writing Success to enhance our narrative writing. We have looked at our Sizzling Starts and are now looking at the Show, Don't Tell strategy. This is where we paint a picture for the reader using emotive language and adjectives.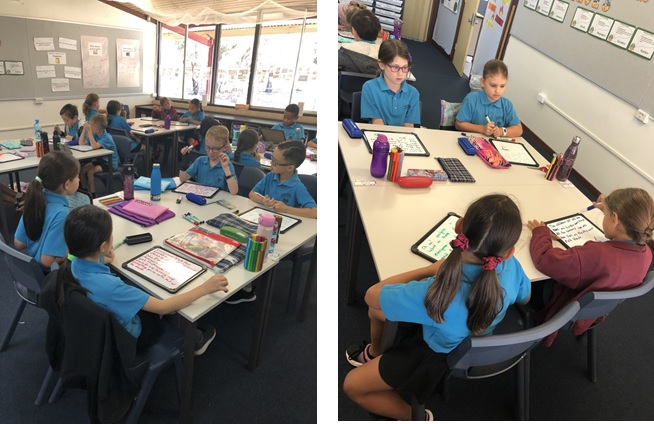 Miss Di Labio