Room 2- Year 5/6
 Room 2 are hard at work already for the 2021 school year. We have presented our class assembly with the theme of Covid-19. We chose this as a class and researched the topic and created some skits. After this we also sang The Kazoo Koncerto with the kazoos which we learnt how to play.
In the first week we, discussed Australia Day and all the ways in which Australia is a unique country.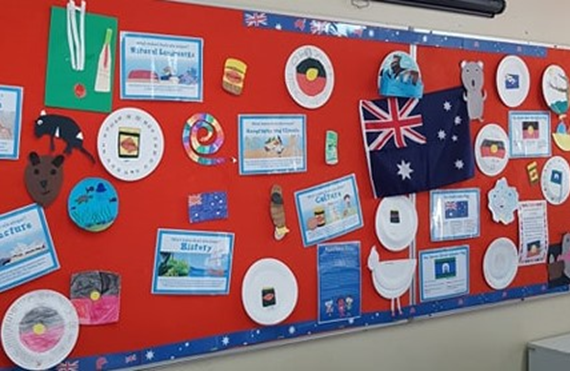 We have already created some amazing art. The self-portraits are based on Van Gogh's self-portrait and our Blue Guitars connected with Picasso's blue period.
There is so much happening and we are learning to be responsible and positive role models for the younger students now that we are the senior students in the school.
Ms Sampson