Room 2- Year 6
Semester 1 has been a busy time here in Room 2 with lots of hands on learning.
In Mathematics this semester we have been looking at metric measurement and how we can convert between different measurements. A fun way to practice this was to measure the volume of our fist using a water displacement method. The students measured the amount of water displaced from their ice cream container after immersing their fist. The water was measured in millilitres then converted to cubic centimetres. The students then built various 3D objects with the same volume as their fist.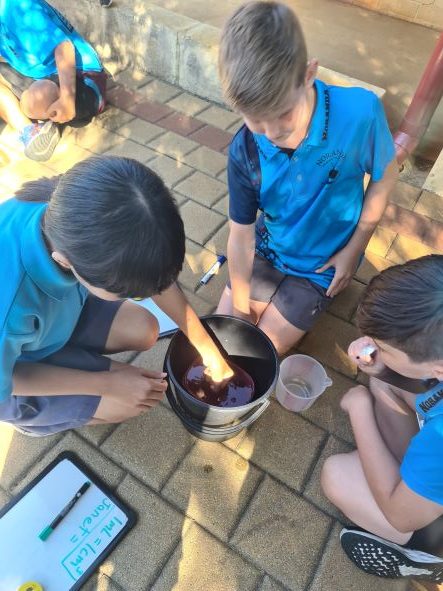 In Design and Technologies we have been learning about assistive technologies and how people in society benefit from technology in their lives. The students worked in groups to design and build a sensory light box from new and recycled materials. This was both a challenging and enjoyable task for everyone!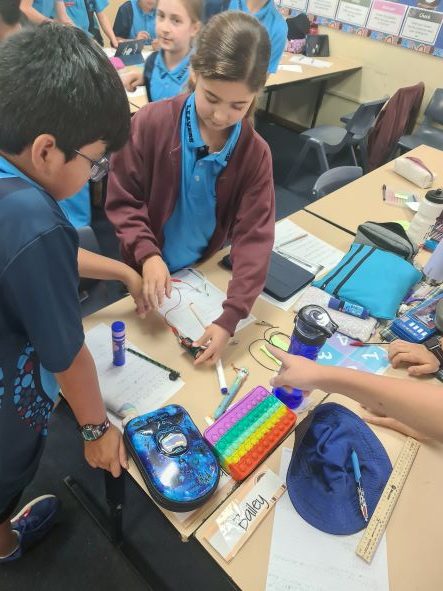 Mrs Kylie Bateson