Room 2- Year 5/6
Wow, term 1 went a little crazy and now we are almost at the end of term 2.
We have been working hard this term learning about our government system in HASS and light and electricity in Science.
Ms Sampson was so impressed with our Nature Art she wanted to share it with you all.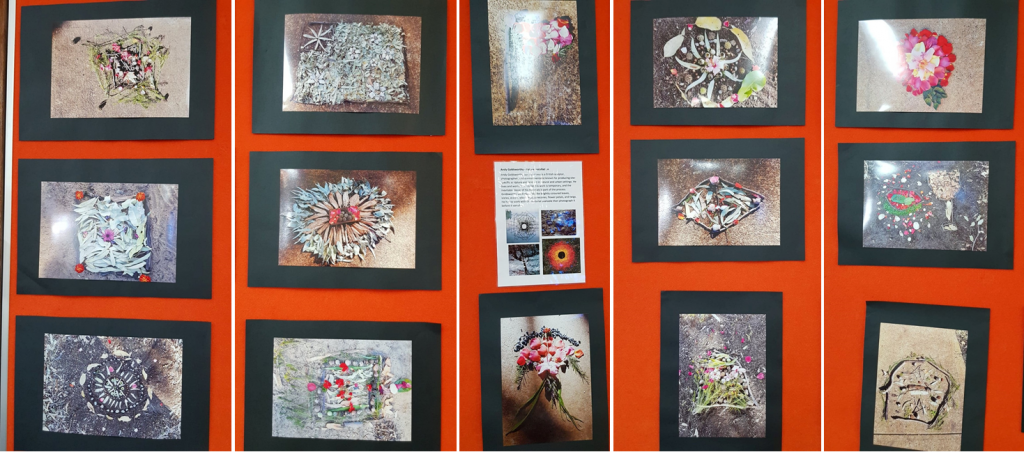 Harmony Day is fast approaching. We have talked about what Harmony Day means and completed a poster about it. Ms Sampson then found out where our parents were born and where our family heritage is from. She then linked our photo to the countries around the world where our families originate.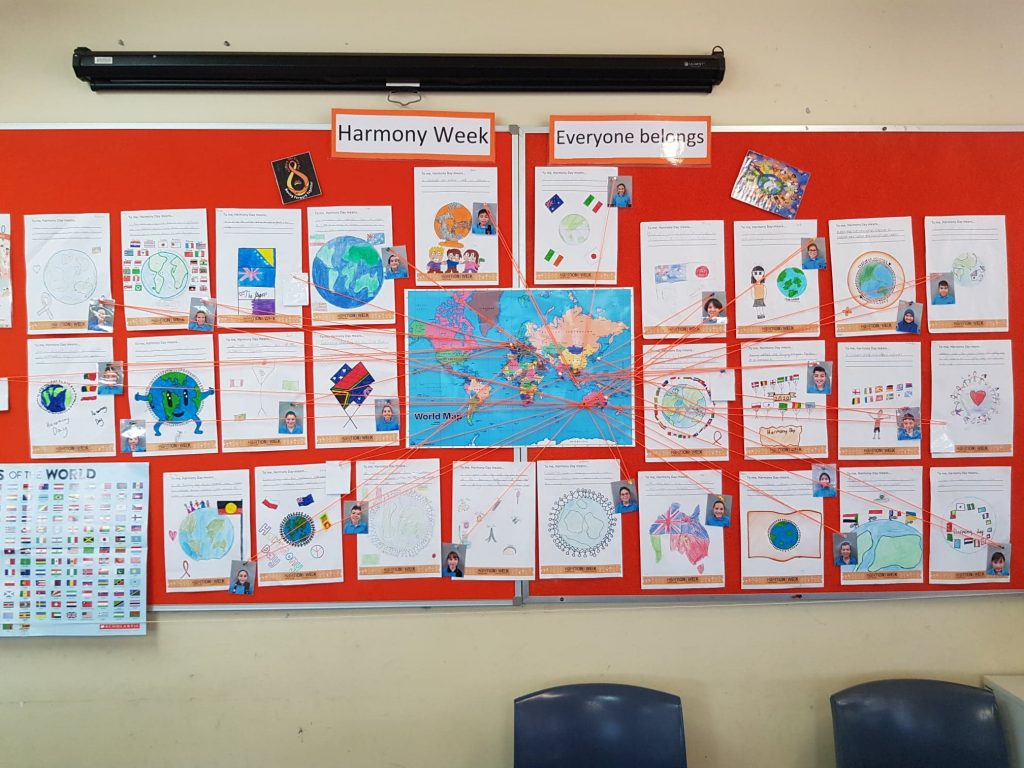 Harmony Day…Everyone belongs
What a fantastic start to the 2020 school year we have had in Room 2. The year 5/6 students are busily engaged in their learning and enjoying implementing some of the new Kagan Cooperative Learning Strategies that the school is using.
Our learning is focused around:
English – This term we are focusing on using Main Idea, Recalling Facts and Details and Understanding Sequence which are Strategies To Achieve Reading Success. We are also using the Ed section from The West and reading the serial story The Lost Stone of Sky City.
Maths – Our first topics have been focusing on Place Value, addition and subtraction. We are now moving on to multiplication and division as well as algebra, fractions and shape.
HASS – Students are learning about life in Australia including significant people, groups, developments and events from colonisation to modern day and what it means to be Australian.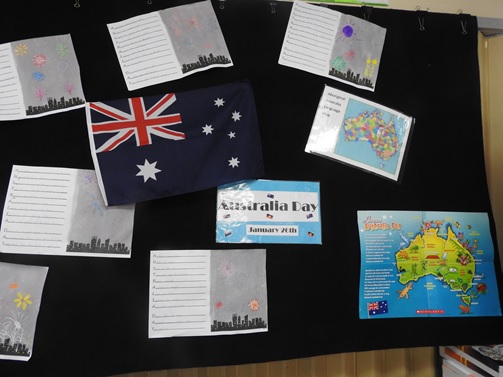 Science – In Biological Science we are learning about how living things have structural features and adaptations that help them to survive in their environment.
Technologies – Our focus is Design and Technologies learning to evaluate and reflect on the process of taking plant and animal products from the farm to being ready for consumption or use.
Health – Keeping ourselves safe when using the internet and cyberbullying are our first two topics along with some lesson on Protective Behaviours and our You Can Do It program.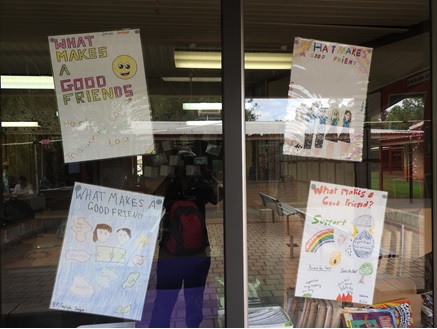 Art – We have already completed some name art and some still life drawing of living and non-living things (as you can see in our photos). We will next be learning about some traditional Australian art and artists.


We have also had our School Councillor Elections and Faction Captain Elections. In all, it's been a very busy start and Ms Sampson says…it's only going to get busier!!
Ms Sampson