Choir
The Noranda Primary School choir has made a fantastic start to the year learning songs in a variety of styles including jazz and pop and are looking forward to performing later this term.  Last year the choir participated in One Big Voice thoroughly enjoying the experience of singing in harmony with approximately 4000 students at the RAC Arena.
In December last year we performed at the Noranda Vibes Christmas Concert at Robertson Reserve in Noranda.  The choir performed beautifully for the community and were joined by the WA Fire and Emergency Services Band.  It was an unforgettable experience!
General Music Lessons
This term we are looking forward to the band Zeeko performing their show Two Wheel Time Machine for us.  This show is made possible by Musica Viva Australia and has resulted in great enthusiasm from the students.  All classes have enjoyed participating in curriculum aligned activities based on the upcoming show.
Classes have begun the year learning a range of folk songs from around the world and then learning percussion parts.  Year One students have been creative, composing simple tunes for their favourite animals and notating their ideas in graphic form. The Year Four and Five students kept with the animal theme and wrote a poem inspired by George Walley's Wanjoo My Friend.  They wrote percussion parts and played their music as a small group.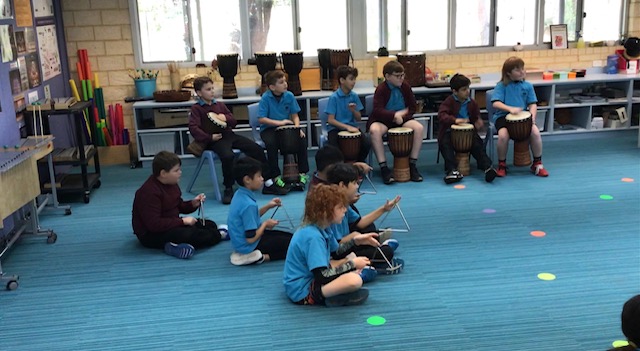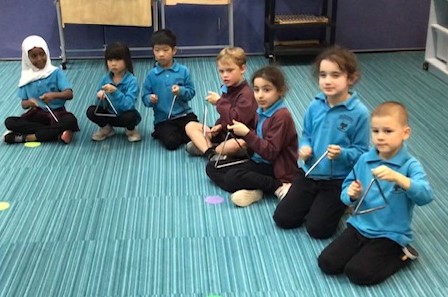 Ms Nicholls