Year 4
What a busy Semester One we had in Year 4, Room 5. During the semester we learnt a lot about Aboriginal history in Australia and went on an excursion to the Canning River Eco Education Centre and did a session with an Aboriginal elder. It was a great day of fun and learning.
Ms Sampson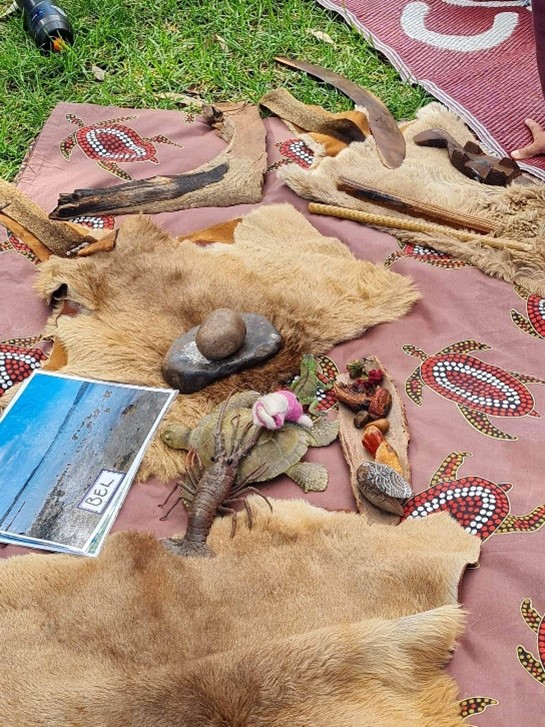 Our Art for term 2 was focused around Aboriginal Art and we researched and created Season Poles.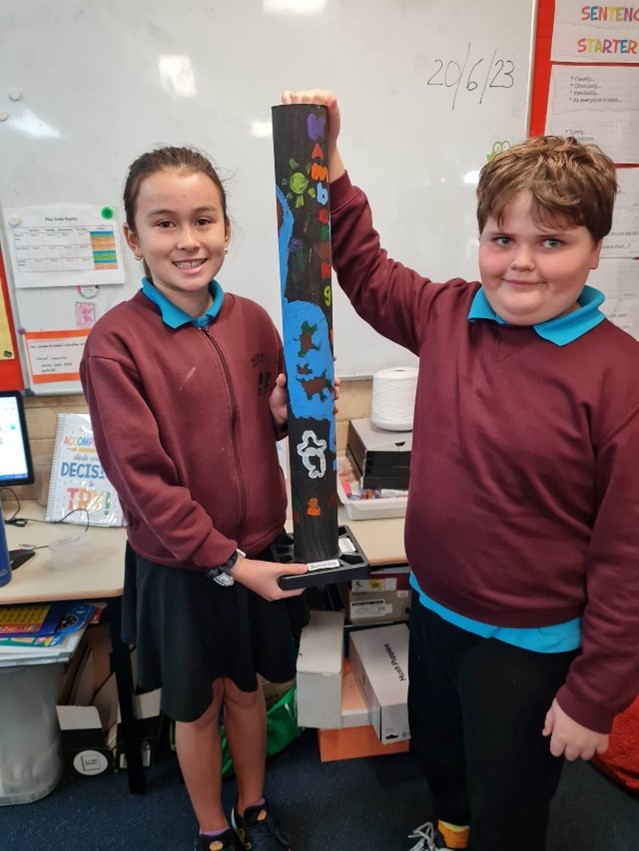 We also created Sand Art using symbols from Aboriginal Art.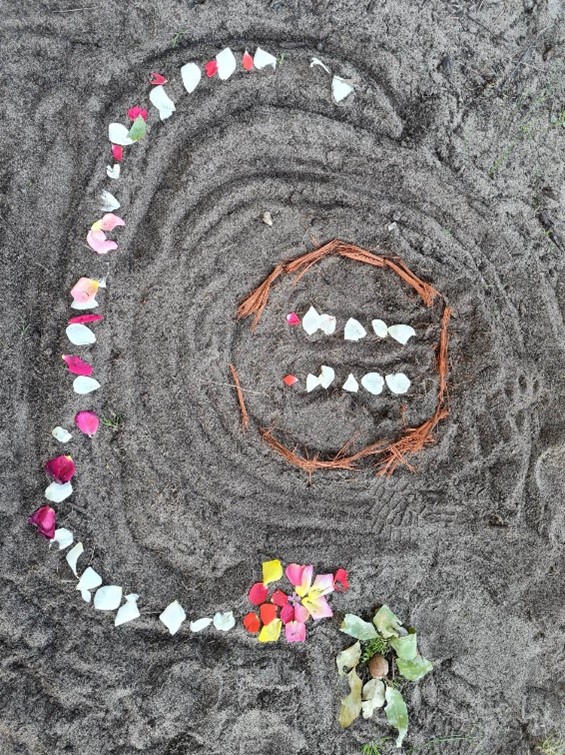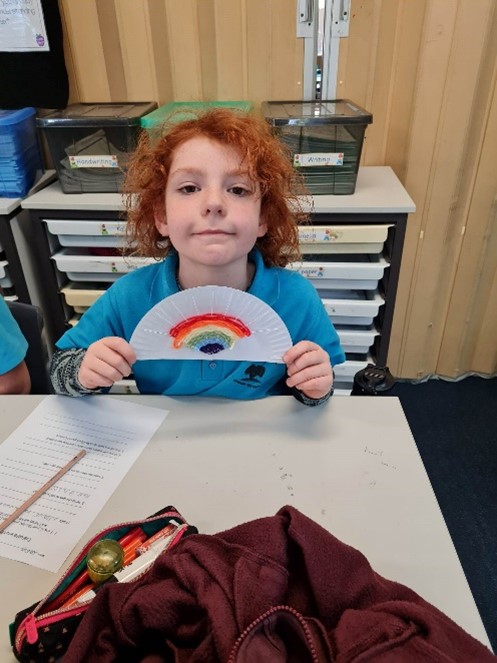 In Design Technologies we learnt how to create textiles using weaving