Room 15- Pre-Primary
We have been learning about the letters, S,A,T,P,I,N. We have made sausages in sleeping bags with sauce, tiger toast and insect icing biscuits. We have been practising our numbers and sorting lots of objects into different families (categories).
We are learning about the weather and did an experiment using shaving cream and edicol dye. Trinh-Hao explained our experiment "There was water and we put shaving cream on and then the edicol dye on and it dropped from the shaving cream. It made rain because the edicol dye was so heavy."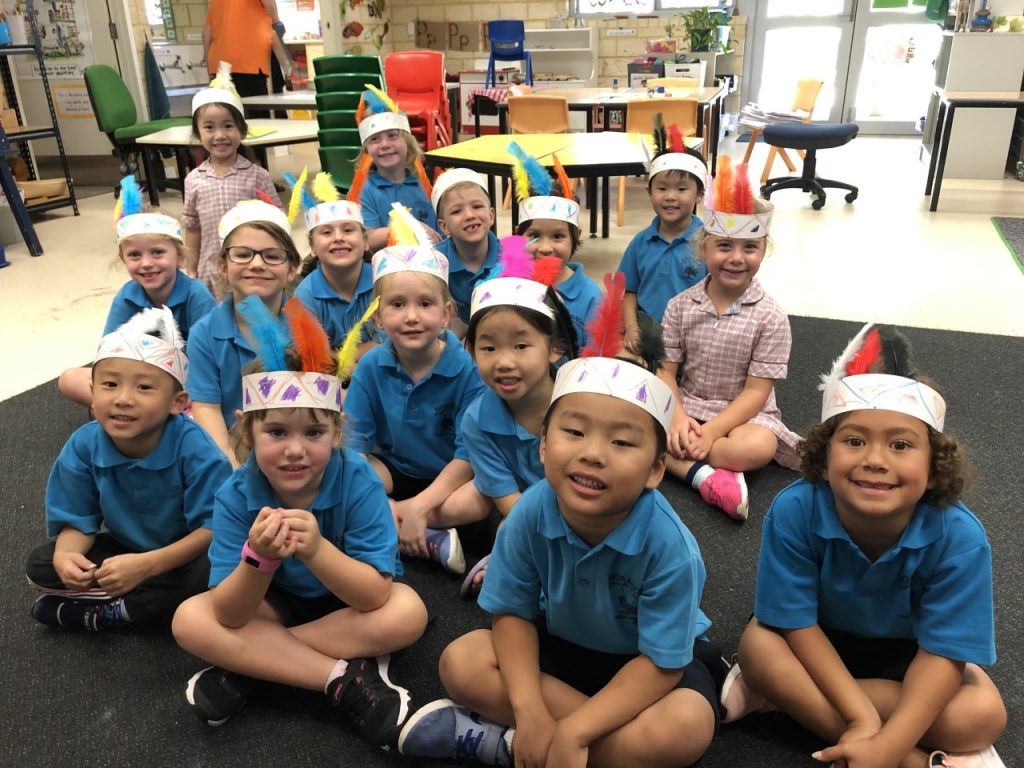 Mr Markich was very kind and has make us two mud kitchens for our sand pits. They are fantastic!
In March we are focusing on healthy eating. We are trying to include lots of different coloured vegetables in our recess and lunch.
The Year 6's have been visiting us each Tuesday as our Buddy Class. Together we have been doing different activities each week.
Mrs Sawyer and Mrs Nuttall