Room 15- Pre-Primary
Once upon a time in Term 3, Pre-Primary (Room 15) the children were very busy. Two weeks of swimming, Father's Day Activity Morning, Open Night and Faction Carnival was bundled together with a Fairy-tale theme.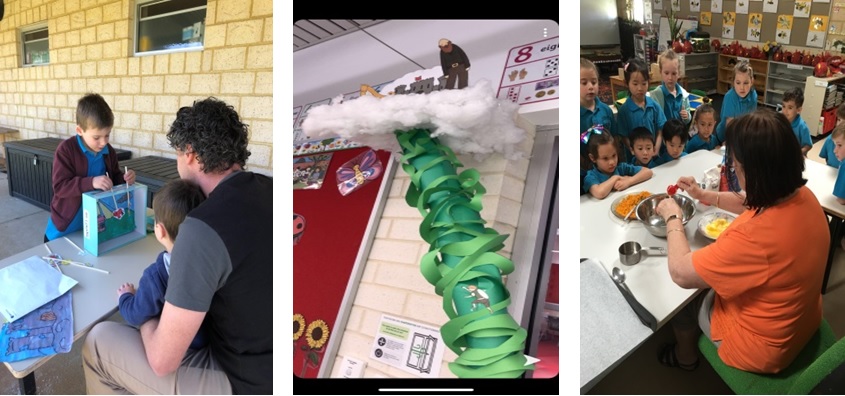 We started the term with a visitor climbing to the top of a beanstalk. The Little Red Hen shared some grains of wheat with us which we used to make grass heads and we adapted the story with the Little Red Hen making pumpkin scones, which we made. They were yummy!
The three billy goats gruff have crossed our bridge and used the You Can Do It programme to become confident, resilient and organised to negotiate with the troll.

We made mini puppet theatres and puppets (the characters) and the backgrounds (the settings) for each of the fairy-tales that we studied.

With the Kindy and Pre-Primary we had a bee incursion and we learnt about bees and bee keeping.
Term 3 has ended very happily.
The End.
Mrs Sawyer and Mrs Nuttall