Room 13- Kindy
This term we have been learning about minibeasts. We had an incursion from a beekeeper who taught us all about bees. We have enjoyed watching caterpillars, and cocoons and Monarch butterflies in our Science corner, along with lots and lots of very hungry silkworms.
We played in the mud, while we shared, negotiated, created and had lots of good messy fun.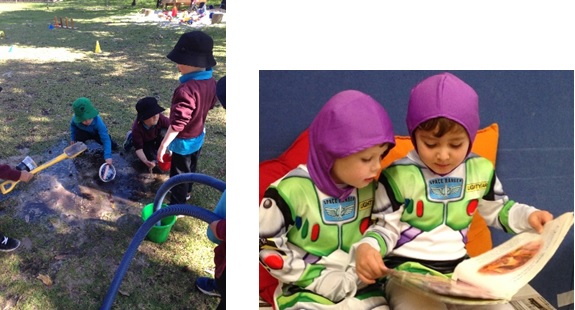 We celebrated book week by dressing up and sharing our favourite stories with our friends.
On Father's day we loved having our dads come to school to have breakfast with us and then stay to play. We built with blocks and shaving foam, wood and nails, and boxes and sticky tape. We also made our dads some "delicious" food in the mud kitchen!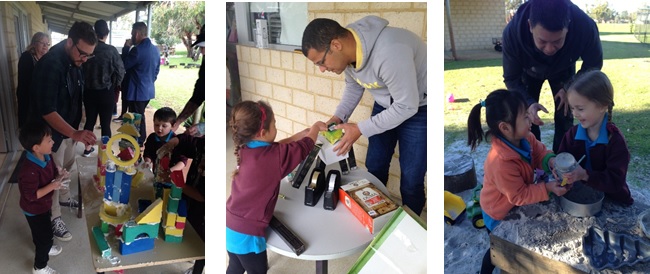 Later in the term, our mums and dads came to school on a Saturday and spent the whole day cutting, sanding, painting, digging, shovelling and planting to make some fantastic changes to our outdoor play area. Thank you to all the mums and dads – we love it!


The following week, we had a fun sports morning where we showed off our athletic talents to our mums and dads. We also had lots of laughs watching our parents doing the three-legged race and the egg and spoon race, among others. We decided that they were very good sports!

What a lovely term we have had in Kindy!
Mrs Nesbitt