Room 14- Pre- Primary
We have used Technology in the Pre-Primary in a variety of ways including using I-pad and Bee-bots to develop basic programming skills.

Room 14 has used a variety of multi-sensory techniques to help develop Literacy and Numeracy Skills.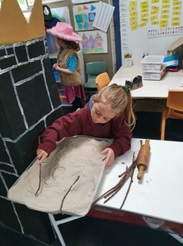 A variety of centres are set up and rotated to develop Literacy skills. Our Dress-Up Corner is helping with oral language as is our Writing Table where children can express themselves creatively.

Children always enjoy cooking activities! Our gingerbread men were particularly popular!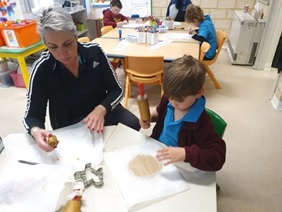 We have been gardening and planting in our Bushland with our Buddy class.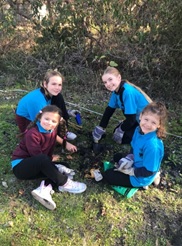 Father's Day and Mother's Day are always celebrated in our Pre-Primary with many parents joining in the activities.

Play is an integral part of our School Day.  It is used to develop problem-solving skills, Literacy and Numeracy Skills and social skills. Our cubby house was built as the result of a class Technology project and children are enjoying it tremendously. We also designed castles in groups and built them using three dimensional; shapes.
Mrs Freese and Mrs De Vattimo