Room 11- Year 2
History
This year we have been looking at the past and the present for History. The students in Room 11 were very interested in the toys from the past and how they are different to what we play with now. We were lucky enough to visit Kalamunda History Village in Term 2, where we got to play with some of the toys from the past. We also got to see what it was like to live without electricity and running water. We experienced washing clothes the old way, WITHOUT A WASHING MACHINE!! The children had a great time at the village and loved experiencing life in the past.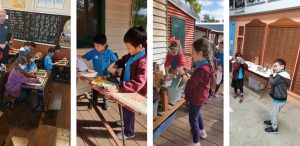 Room 5 Buddies
In Term 1 we got together with the students in Room 5 to do some buddy activities. The year 4's and 5's were buddied up with a year 2 student. The idea of the buddy system is to provide the students with stimulating opportunities for learning and skill development. The Room 11 children especially enjoy the one-to-one attention they receive from their older buddy. The buddy program benefits everyone as it enhances children's cooperative learning behaviours such as taking turns, listening, sharing knowledge, praising another's effort, helping one another, and completing a task. We have worked with our buddies to complete a Scratch Jnr project for digital technology and also an Oobleck art piece.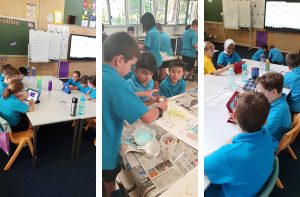 Colour Run
All the students in Room 11 were super excited to take part in the annual Colour Fun Run. Although we were an absolute mess when we were done, we had so much fun!!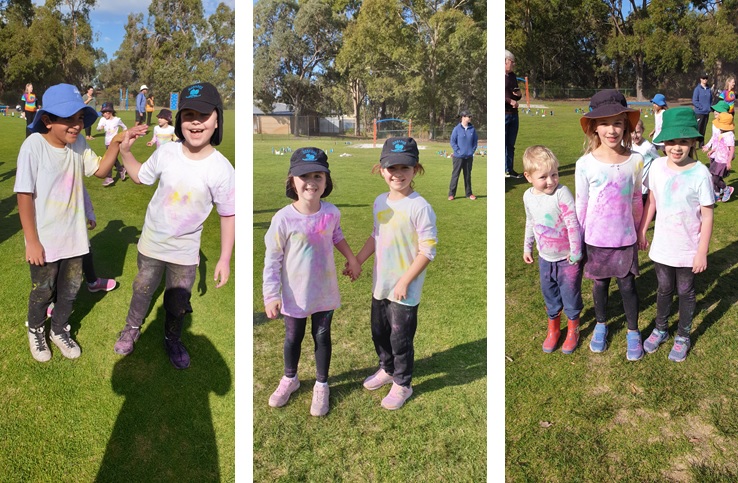 Mrs Bateson